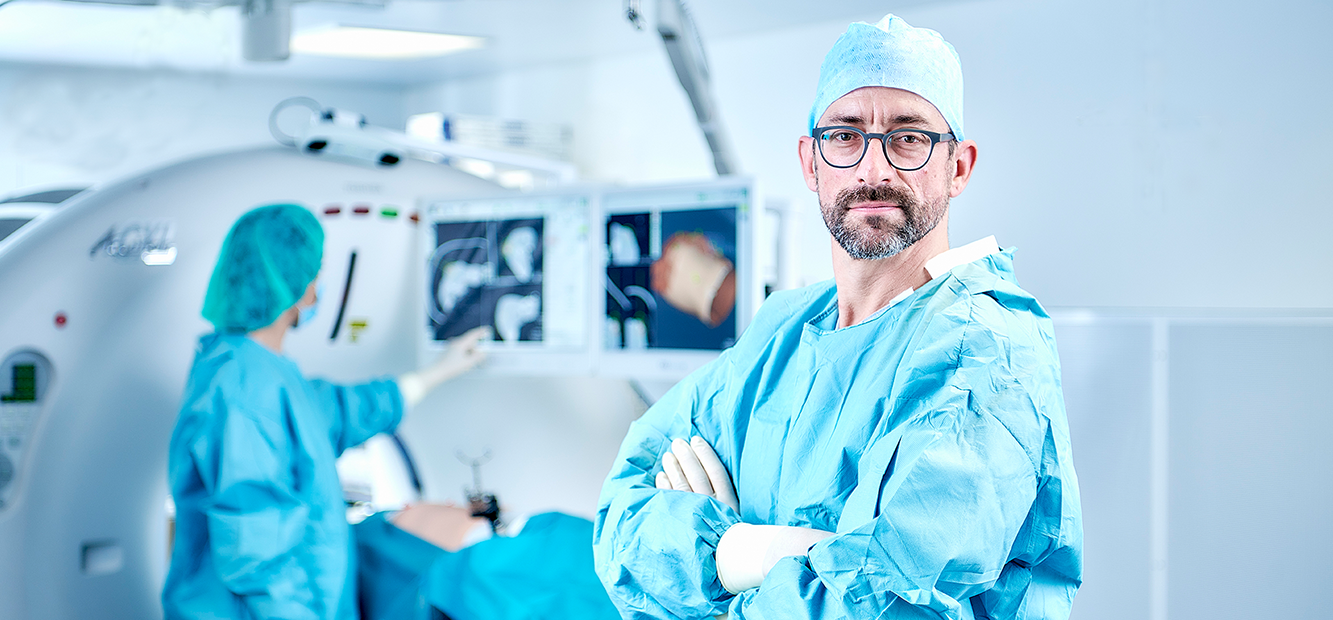 Surgical instruments with robot-assisted navigation – precision and quality are given top priority
Initial Situation
CASCINATION is a Swiss medical technology company led by a mission to create certainty in medical treatment outcomes. Its robotic and image-guided solutions enable clinicians to perform reproducible and effective interventions and to achieve high-quality results for minimally invasive therapies to treat cancer and hearing loss. CASCINATION is strategically expanding its market presence and is able to record continuous growth. CASCINATION is on the global market and has developed from a start-up into a well-known company in recent years.
Problem
Surgical instruments in the field of surgical navigation and robotics have to meet the highest quality standards and specific regulatory requirements. CASCINATION develops and sells complex instruments that have a high degree of precision. That is why CASCINATION was looking for a partner who had extensive expertise with a high level of quality in the field of surgical navigation and surgical instrument manufacturing.
Solution
"Moser-Baer is a strong partner for us who has years of experience in medical technology and gives us competent support in all areas of production. The instruments meet all of the requirements thanks to Moser-Baer's methodical approach, clear-cut and transparent project planning, as well as close collaboration within the project team," says Andreas Holzner, Mechanical Development Leader at CASCINATION AG.