WE GROW, GROW WITH US!
WORKING TOGETHER – Globally present and still a company with a family atmosphere – these are the trademarks of Moser-Baer. As part of our team, you have the opportunity to benefit from both worlds: professional perspectives and personal growth.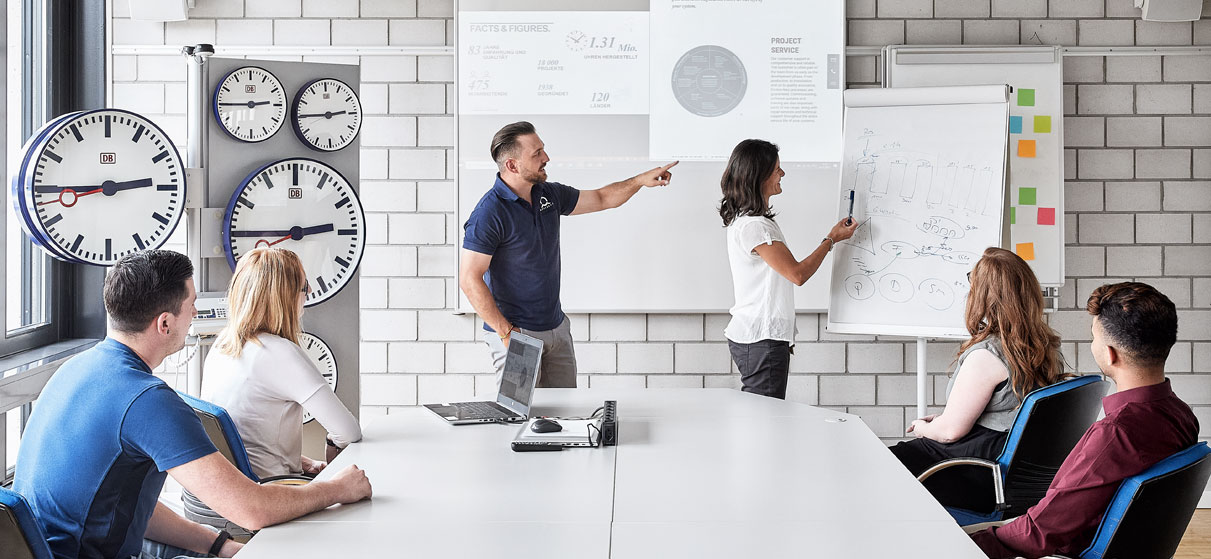 Even if our locations are spread out all over the world, the entrepreneurial spirit and the proximity of a family-owned business can be felt everywhere. Moser-Baer distinguishes itself by fair employment conditions, a good communication and feedback culture, as well as great efforts put into health and safety in the workplace.
In addition to numerous interesting and future-oriented positions at all function levels, we offer various apprenticeships, and at the Sumiswald location, we also offer trial apprenticeships. Join the team!
Your Opportunities
Moser-Baer stands for world-class services, both in medical technology and with the products and systems of our Mobatime brand. But this is only possible with the right specialists.
Software development, network technology, information technology, electronics development, circuit board assembly, extreme precision in milling, lathing, drilling, grinding, state-of-the-art surface treatments, and processing the most modern and exotic materials – these are just some of the competencies that our company has. As a member of one of our teams, you are part of the future. And we provide internal and external training opportunities for your personal development so that you always stay up-to-date yourself.
Our HR Manager Sarah Held and HR Consultant Angela Molteni look forward to hearing from you.
Angela Molteni
HR Consultant
Moser-Baer AG
Spitalstrasse 7
3454 Sumiswald
Tel. +41 34 432 46 19
E-Mail jobs@mobatime.com
Contact us via WhatsApp!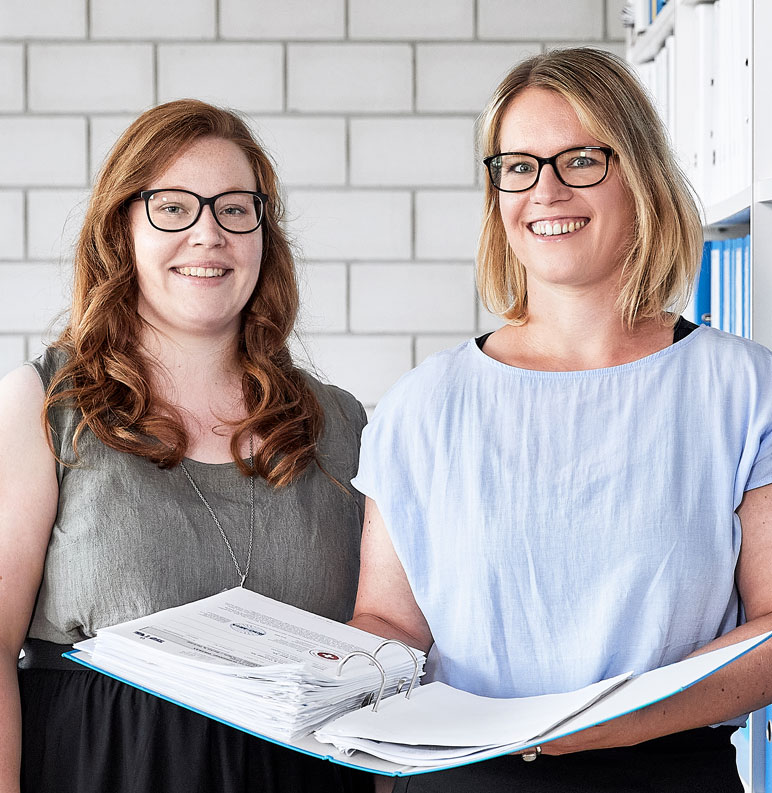 Looking for an apprenticeship?
You're at the right place here. At Moser-Baer, we place a high value on training apprentices, especially because we believe in the location of our headquarters and its specialists. In Sumiswald, we offer around 20 apprenticeships in seven different professions:
We guarantee exciting training with a wide variety of tasks and competent support during the entire apprenticeship period.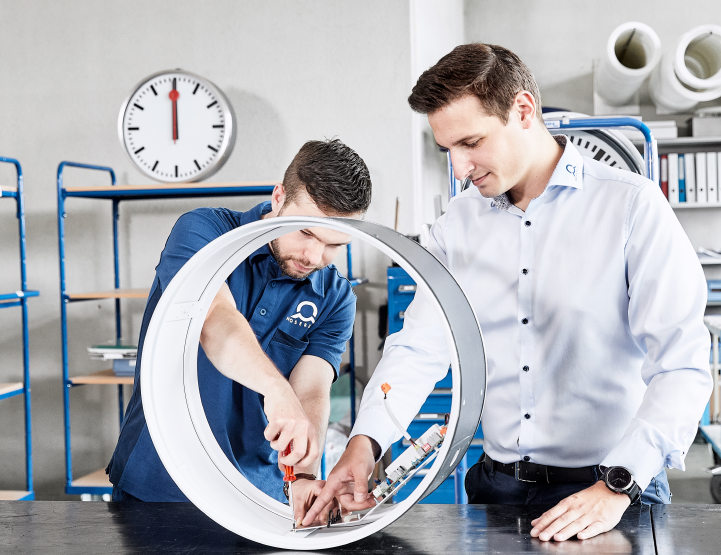 Trial Apprenticeships at Moser-Baer
Do you want to find out what it's like to work at a real company in an exciting environment? We will give you insight into the world of different professions:
polymechanic EFZ – if you like chips flying
electronics technician EFZ – if you are interested in things that are electrified
ICT-specialist EFZ – if you are satisfied that everything has been correctly wired and configured
computer scientist platform development EFZ – 01001000 01100001 01101100 01101100 01101111 00001010 ("Hello" in binary code)
logistician EFZ – if you are happy that everything runs like clockwork
design engineer EFZ – if you are excited that real parts are made from your drawings
business man/business woman EFZ – if the 10-finger system is not a hurdle for you and you get enthusiastic about numbers
During your trial apprenticeship, we get to know each other, and you can get an idea of what an apprenticeship position might be like.
"I am supported and challenged and can make a difference together with a motivated team."


Janos Horak
Head of Production at MOBATIME